100-night trial
10-year warranty
Free Delivery
Free Returns
Our Luna mattress is designed to provide luxurious comfort without the luxurious price tag. All the essentials of support and comfort — nothing more, nothing less.
Breathable, stretch-knit zippered cover
3 layers to keep you cool, keep you cozy and support you through the night.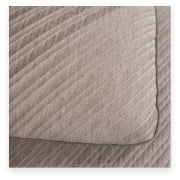 Our ResponseGel Technology and breathable knit cover give you the support and comfort you need for a good night's rest.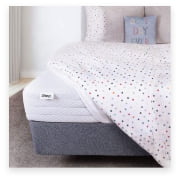 Busby Mattress Encasement
Our washable, breathable knit cover will keep your mattress as fresh as the day you freed it from its box
"The mattress came quickly and inflated very fast. There was no odor on unboxing. The memory foam is very supportive and solved my back and neck pain."

"Purchasing and opening up the mattress was no hassles. The rolled mattress was highly convenient as I am living in a small apartment."

"This mattress is like a red carpet treatment for the body. It feels amazing to sleep on this mattress. I am a back sleeper and this is very much soft as well as supportive that I don't feel the strain."

"This is the most comfortable mattress I have ever had so far. The Casper mattress that I had was too firm and this is a comfortable feel for me. The mattress is soft on tough but very supportive to sleep."

"The mattress came quickly and inflated very fast. There was no odor on unboxing. The memory foam is very supportive and solved my back and neck pain."

"Purchasing and opening up the mattress was no hassles. The rolled mattress was highly convenient as I am living in a small apartment."

"This mattress is like a red carpet treatment for the body. It feels amazing to sleep on this mattress. I am a back sleeper and this is very much soft as well as supportive that I don't feel the strain."

"This is the most comfortable mattress I have ever had so far. The Casper mattress that I had was too firm and this is a comfortable feel for me. The mattress is soft on tough but very supportive to sleep."